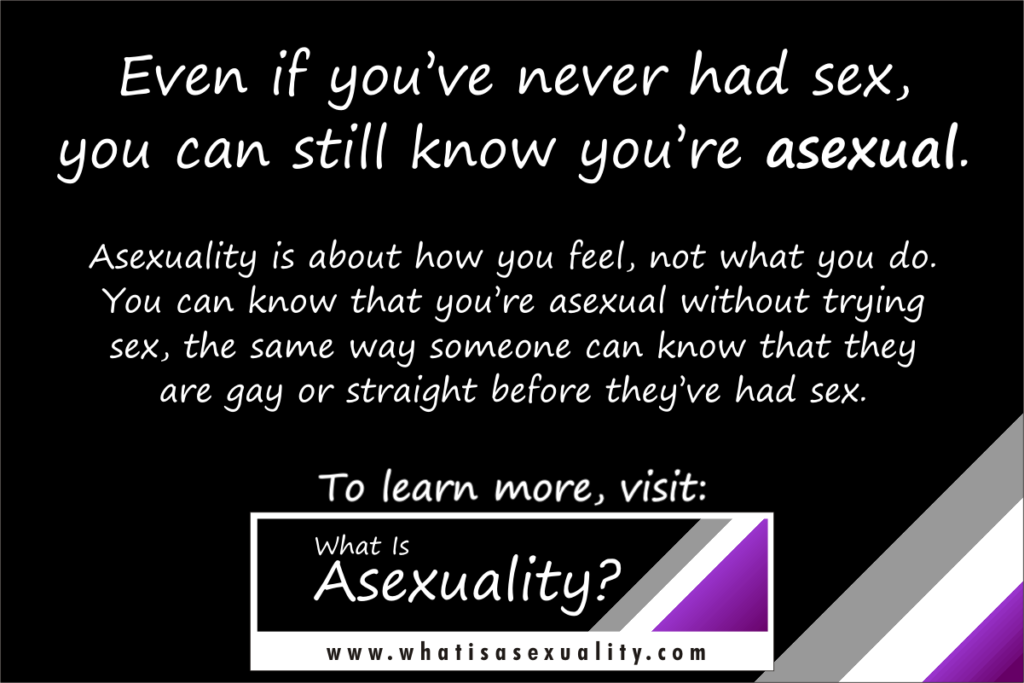 Even if you've never had sex, you can still know you're asexual.
Asexuality is about how you feel, not what you do. You can know that you're asexual without trying sex, the same way someone can know that they're gay or straight before they've had sex.
You do not have to have sex to "prove" that you're "really" asexual.
Related Information: